Taking
#WISA2020

to the next level
For the past couple of months, we have been telling you all about #WISA2020, but there is one piece of news that we have been keeping under wraps. Now, at last, we can share with you how we are making our conference bigger, better, and more exciting than ever before.
The Covid-19 global pandemic and the subsequent national lockdown have brought many challenges for all of us, but where others might see roadblocks, the #WISA2020 team sees opportunities. So the past six weeks has seen us adopting the #AllHandsOnDeck mindset and getting creative with the southern African water sector's biggest event.
We have decided that #WISA2020 will be 100% virtual. You've all become used to online meetings and webinars, but don't be misled. #WISA2020 will be nothing like that. We will be incorporating everything that a traditional conference offers and adding a host of additional opportunities and benefits.
What to Look Forward to:
An opportunity to be part of an event that is the first of its kind in the water sector.
Full access to exciting e-exhibitions that will be presented on a carefully curated solutions platform that will draw the attention of a larger audience throughout the conference.
Unlimited access to all recorded conference sessions, posters and exhibition areas – live during the conference and available to registered delegates online for months after the event, affording you the opportunity to catch up from anywhere, anytime.
With the virtual experience, you don't miss a thing!
Unique one-on-one networking opportunities.
Special delegate discounts and benefits from our exhibitors.
You'll even get lunch vouchers!
Why Going Virtual is a Game-changer
As we move away from the in-person conferencing experience, we open the door to opportunities only possible at a virtual event. These are some of the ways going virtual changes and elevates our event this year:
Lower exhibition and branding costs as we embrace the wonderful world of e-exhibitions.
Big savings on travel costs.
Big savings on registration fees (watch out for our earlybird prices that make #WISA2020 even more affordable).
Increased national and international interactivity – allowing delegates from different parts of the world to connect, collaborate and organise their own virtual meet-ups.
No more agonising over which session to attend – now you can have them all.
Can't wait? Neither can we!
Ready … Set … . #AllHandsOnDeck!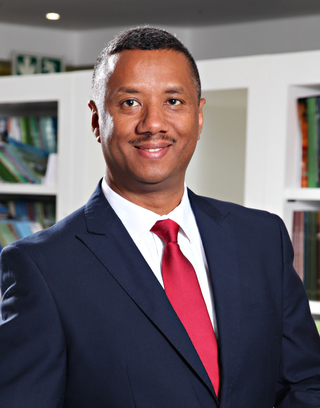 Dr. Shafick Adams
Chair of the Organising Committee
The WISA Biennial Conference and Exhibition is the region's biggest water conference – bringing together water sector professionals and other stakeholders from across the country and beyond. This year's conference is expected to be bigger and better than ever before – even during these difficult times.
Our past conferences have provided a platform to discuss problems and solutions facing the water and related sectors….
Dr Lester Goldman
CEO of WISA
It is imperative that South Africa embraces a few fundamental shifts around water. Our water resources are limited, and we have to start doing more with less.
Urbanisation is both an opportunity for economic growth and a threat to liveability, and we find that an uncertain future underpins the planning of our cities and the management of our ecosystems. With increasing numbers of people living in metropolitan areas, water, energy and materials need to be carefully used, reused and renewed.